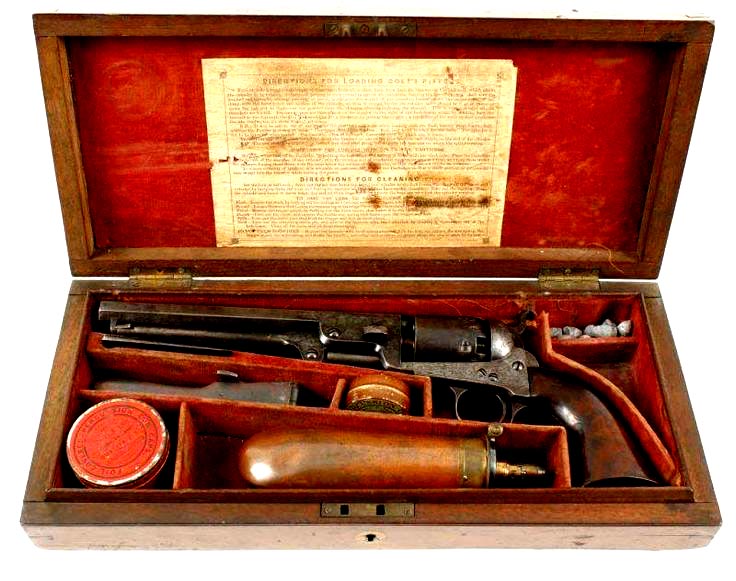 Made by Nicholas Driver in 1972 as his Master Piece. It took approximately 300 hours to make, in steel with a brass back strap, as with the original. Though it should be handled with extreme care, using gloved fingers to prevent acids marking the metal, the revolver is full and authentically functioning.
The six-ball chamber was test-fired in the workshop and the nipples for the percussion caps are drilled to function at 1.64 of an inch. The bore of the six chambers is 1/8 of an inch and positioning all six exactly and evenly was the most difficult task.
The hammer cocks authentically in the three positions: safety; half-cock; and full-cock. Cutting notches for this task alone took three days' work.
The under-lever ramrod is fully functioning and the cylinder does rotate when the gun is cocked.
The only dummy feature is the barrel wedge, which is not functioning.
Nicholas also made the wooden case with hinges, lock and silver escutcheon; the functioning bullet mold, dummy cap box, lead balls and dummy (but detailed) powder flask.
Reference: 1
Notes: 1851 Colt Navy Revolver (.36 Caliber). Built to quarter inch scale by Nick.
Date: 1972