In loving memory of fine art photographer China Hamilton (1946 – 2018)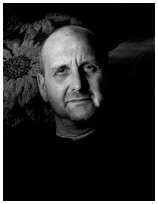 With deep sadness we must announce that, after several years of increasing ill health,  China Hamilton  passed away on Sunday 2nd December 2018.  Those who knew and loved him have lost a wonderful friend, confidante, mentor and so much more.  The world has lost a truly unique man whose memory and work will live on…
It is hoped that this website will continue in memoriam and possibly added to in time.
His obituary can be found here – China Hamilton Obituary – December 2018
For those requiring more information about China or his work, please do feel able to contact by email to china@chinahamilton.com. (NB. this email address will be updated in due course but is currently being maintained to ensure messages are not missed.)
Selected prints may also be available from ObssessionArt.com .
China was also proud to support The Erotic Art Society which aims to promote and foster new and established talent from the erotic art world.
USE OF IMAGES
Please ASK by email if you wish to use any of the images shown on this site.
The copyright of all images on this site is the intellectual property of China Hamilton & his successors.
Upon request, permission is normally granted for such images to be downloaded for personal use or to be used on other sites, however please credit the image to China Hamilton and include a link to this site.
If you do wish to use images, please copy these to your own server and do not hotlink to the images on this site. This is bandwidth theft and costs us money! If you don't understand, please ASK or don't use the images at all…
Images may be licensed for publication and quality prints suitable for reproduction can be supplied, please email for further details of this service.