China Hamilton was an accomplished bones and bodhran player and played under his natural name, Nicholas "Nick" Driver. China learnt to play the bones at the age of eight from his father, Aubrey Driver, who himself had played and made bones since 1920, with he learning from his father.
China played on his Great-Grandfather's whalebone set of four and carried on and expanded the tradition of making bones from cows' shin in the 1970's along with rosewood sets.
He has made and sold many thousands of bone-sets and bohdrans across the world and had the pleasure of meeting and playing with the late Percy Danforth. Both men did much to encourage the re-birth of the art during a time when it was in decline.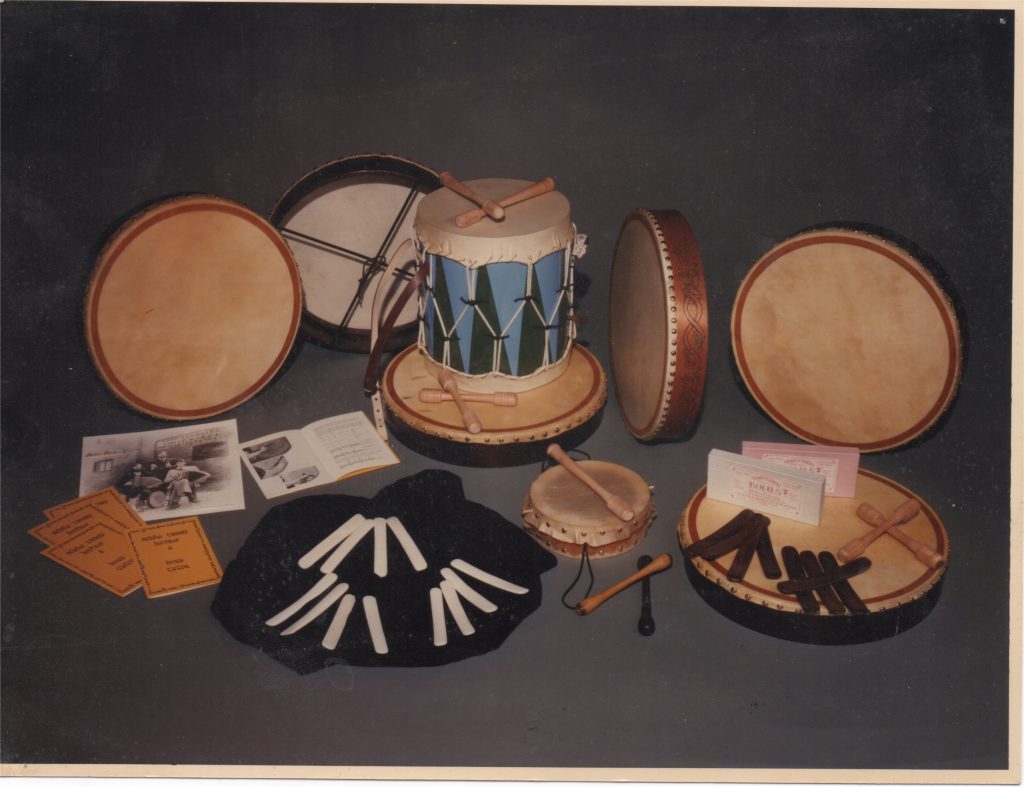 China cut the first ever album of traditional bones playing ("Bare Bones") and also wrote the first tutor for the Irish bohdran and the bones. All 17 tracks from the album can be found here, as well as the downloadable tutor here.
Nick's Great-Grandfather's whalebone set of four has now passed onto his nephew, Luke Heydon-Driver, who will continue the family tradition of "playing the bones".
Notes: Article about Nick Driver as a bones and bodhran player