Latest Publication
Erotic Domination – The last book to be published of China's work, beautifully bound and printed as always by Edition Reuss. It features a selection of perhaps his best work, produced during his failing health. As China hoped, sharing the secrets of powerful, erotic and as always essentially beautiful women.
Available to purchase from Editions Reuss.
Read latest REVIEWS.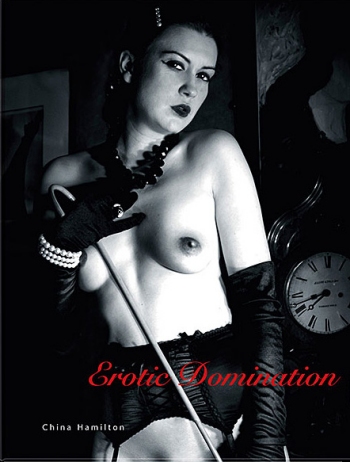 ISBN-978-3-943105-38-4
photography: China Hamilton
96 pages
format: 28 x 20 cm
94 b and w photographs
texts German, English, French
hardcover
Price: 49,90 €
Publications
Velvet Nightmares – published by ER Books of London, England – a selection of twelve short stories by China Hamilton including twelve small, illustrative photographs.
China has been well known for many years, for his hard and dark, erotic short stories, published in many compilations and collections over the years, however, this is the first time they appear as one collection in a classic 'pulp fiction' type paperback. These stories, often based upon women's fantasies shared with the author, range from the classic erotic, to hard S&M and CP fantasies that are definitely not for the faint hearted.
Copies can be ordered directly from Amazon